Vicky's After School & Holiday Club has always been driven by a commitment to excellence and a passion for enriching the lives of the children we serve. This dedication was recently honoured at the Out of School Club Awards (OSCAs) in Birmingham, where our team's efforts were recognised among the best in the field.
We are proud to announce our achievements in several prestigious categories, a testament to the hard work and commitment of our exceptional staff. This achievement is not just ours but shared with every family in our community.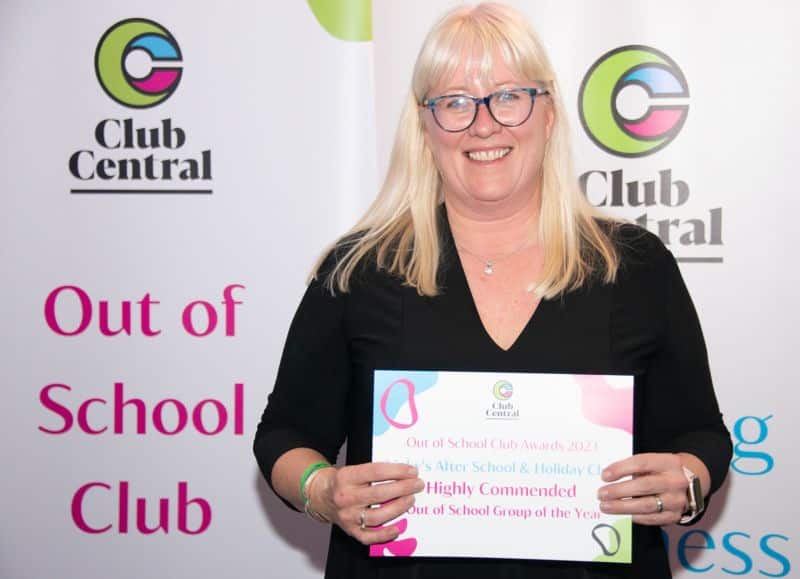 Winner - Team of the Year
The 'Team of the Year' accolade was awarded to a group embodying a unified vision and a shared set of values. Our team's collective aim to excel ensures that each child achieves their full potential, with a focus on individuality, safety, and self-esteem. This recognition affirms our commitment to nurturing curiosity and fostering self-acceptance in every child we serve.

Winner - Support Worker of the Year
Claudia Harris, the recipient of the 'Support Worker of the Year' has been an invaluable asset to the club, earning high praise and a heartfelt commendation from the club owner. This nomination serves as a public expression of gratitude, acknowledging her significant contribution and the profound impact she has on both the team and the entire organization.

Highly Commended - Out of School Group of the Year
Earning the 'Highly Commended' title for 'Out of School Group of the Year' is a testament to our club's collective success and the high standard of our group programs. This distinction highlights our commitment to delivering outstanding care and education, showcasing our team's ability to work harmoniously to create a supportive and dynamic learning environment for all our children.

As we celebrate these accomplishments, we look to the future with renewed vigor and a clear vision. These recognitions from the OSCAs fortify our resolve to continue evolving, striving for excellence, and enriching the experiences of every child. Our journey ahead is bright with possibilities, and we remain dedicated to setting new benchmarks in out-of-school childcare and development.